MERCHANT INFORMATION AND EVENT DETAILS HERE
Download Cinco Food Vendor Application Here
Download Cinco Craft Vendor Application Here
Download Cinco Merchant (Info booth) Application Here
Download Grand Marshall Nominaton Form Here
---
---
GAC Meeting February 20, 2019 12:00 pm
Dinuba City Council Chambers
405 E El Monte Way
Dinuba PD to present Local Crime Update
________________________________________________________
CalChamber Led Coaltion Continues to Push
Forward Work Place Flexibility
Determing Factors for Independent Contractor
Is the ABC Test for Determining Indepent Contractors a Concern?
Read more how the CalChamber led coalition is addressing the one size fits all Independent Contractor Ruling
______________________________________________________________________________________-
Federal OSHA, Cal/OSHA Add Another
Layer of Paperwork
Now that I have to file Form 300A (the yearly summary of work-related injuries
and illnesses) electronically, what do I do with the hard copy?
The recent requirement to submit Form 300A data electronically doesn't relieve employers
of the responsibility to post the hard copy Form 300A each year.  Each establishment (place of business)
must post the Form 300A from February 1 to April 30 in a conspicuous place or places where notices to
employees normally are posted.
Did you know you needed to file form 300A by March 2nd?
Read more about 300A Form Electronic Filing and Posting
_______________________________________________________________________________
EEOC Rescinds Financial Incentive Rules
for Wellness Programs in 2019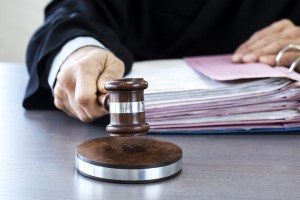 Employers that offer wellness programs with incentives should consult legal counsel.
The new year brings a major change that affects employer wellness programs – the EEOC
is rescinding regulations under the Americans with Disabilities Act (ADA)
and the Genetic Information Nondiscrimination Act (GINA) relating to the use of financial incentives
in employer-sponsored wellness programs.
The EEOC published notices in the Federal Register on December 20, 2018
stating that it was removing the financial incentive sections of the
ADA regulations (29 CFR 1630.14(d)(3)) and
the GINA regulations (29 CFR 1635.8(b)(2)(iii)) effective January 1, 2019.
A program of the Tulare County Economic Development Corp. (EDC)to encourage the development of new business and the expansion of existing businesses throughout Tulare County.
California produces just 1% of atmospheric carbon emissions, yet global leaders and activists care about California regulations. Why is this?
Joining your local chamber can provide your business with long-term advertising opportunities. Know how to turn your chamber membership into an effective marketing tool for your business.
Be sure you check out
Viscaya Block Party this weekend.
Click Here for Visacaya Homes Info
NEW LOCATION FOR ADULT SCHOOL CLASSES
Dinuba Vocational Center
199 North L Street
Leased by
Dinuba Unified School District
Adult School Classes Offered